Congratulations to Sydney Schwab and Phoebe Mintz for answering January's quiz. Each of them will be entered in a raffle and the winner of the raffle will get a trip to Cathy's for her cabin.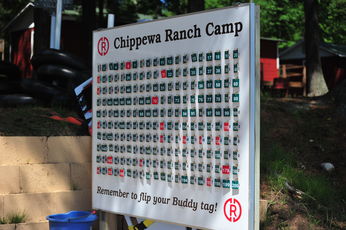 In what town is Cathy's located?
Saint Germain
What was the first year of the Buddy Board pictured to the right?
2012
Name the campers pictured.
Sarah Newman, Landyn Sparacino and Abby Berkowitz
Name at least three staff members that will be Ten Year Girls in 2014.
Lisa Lissner, Kate Bradley, Abby Zemach, Alexa Polinsky, Emilee Markin, Meredith Epstein, Morgan Levy, Lucy Hoffman, Phoebe Mintz, Sydney Perloe, Olivia Sachs and Liza Rosenfeld
What area of camp is being renovated for the summer of 2014?
STABLES!
BONUS
Name at least one country represented on UN Day 2013 and name the continent on which that country is located.
Panama in North America :)
Be sure to look out for the May Quiz coming very soon!